Regular price
Sale price
$24.99
Unit price
per
Sale
Sold out
The purest cannabinoids and most flavorful terpenes combined together in our flagship disposable vape. 
Delta-8 THC, HHC, THC-P, THC-V, <0.3% Delta-9 THC, Natural and Artificial Flavoring
Cannabinoid Concentrations Per Disposable:
Delta-8-Tetrahydrocannabinol (D8) - 1200mg
Hexahydrocannabinol (HHC) - 400mg
Tetrahydrocannabiphorol (THC-P) - 20mg
Tetrahydrocannabivarin (THC-V) - 5mg

Total Cannabinoid Concentration Per Disposable - 1625mg
Total Cannabinoid Concentration Per Container - 1625mg
Inhale for 3 seconds, 1-2 times, and wait 20 minutes before taking more to establish tolerance.
View full details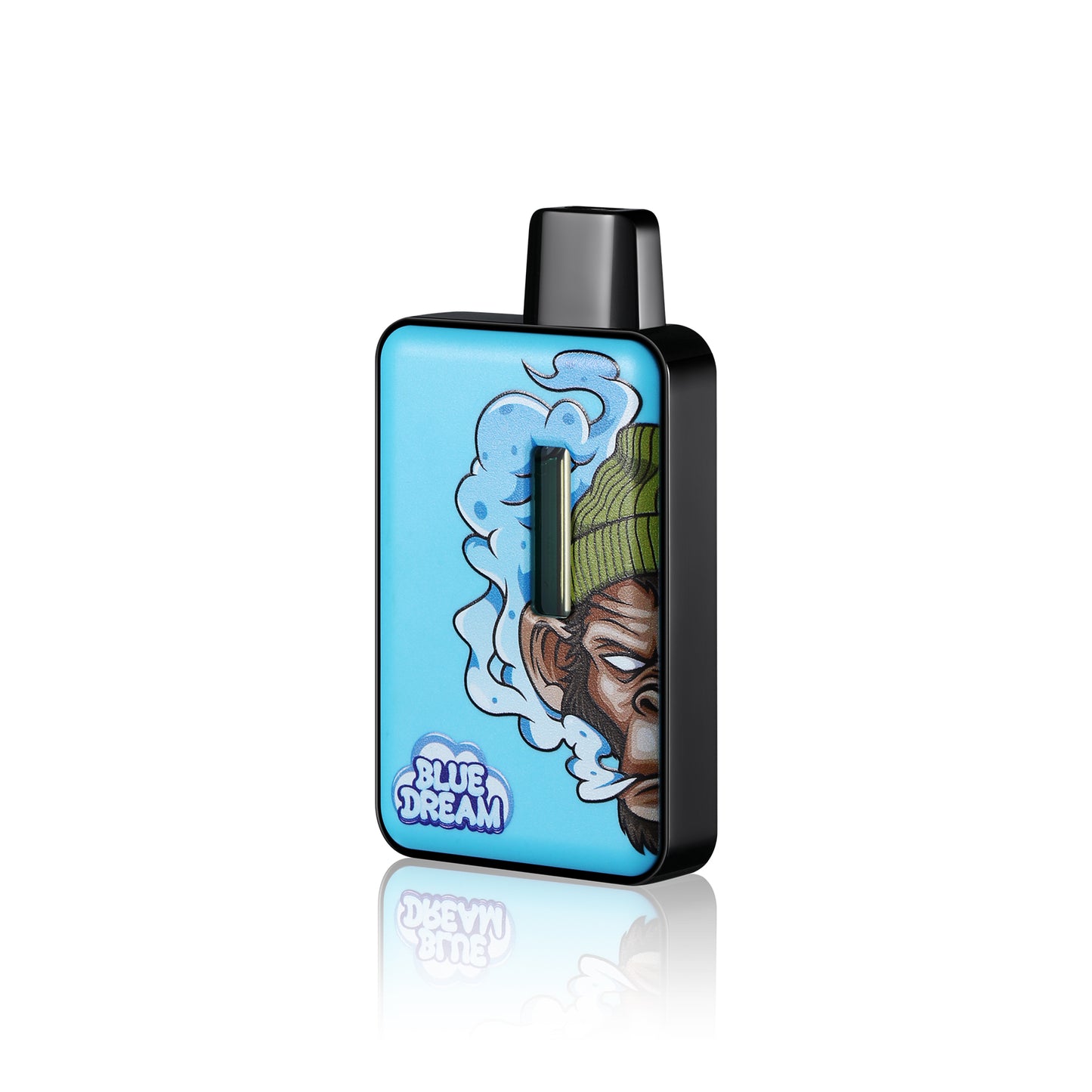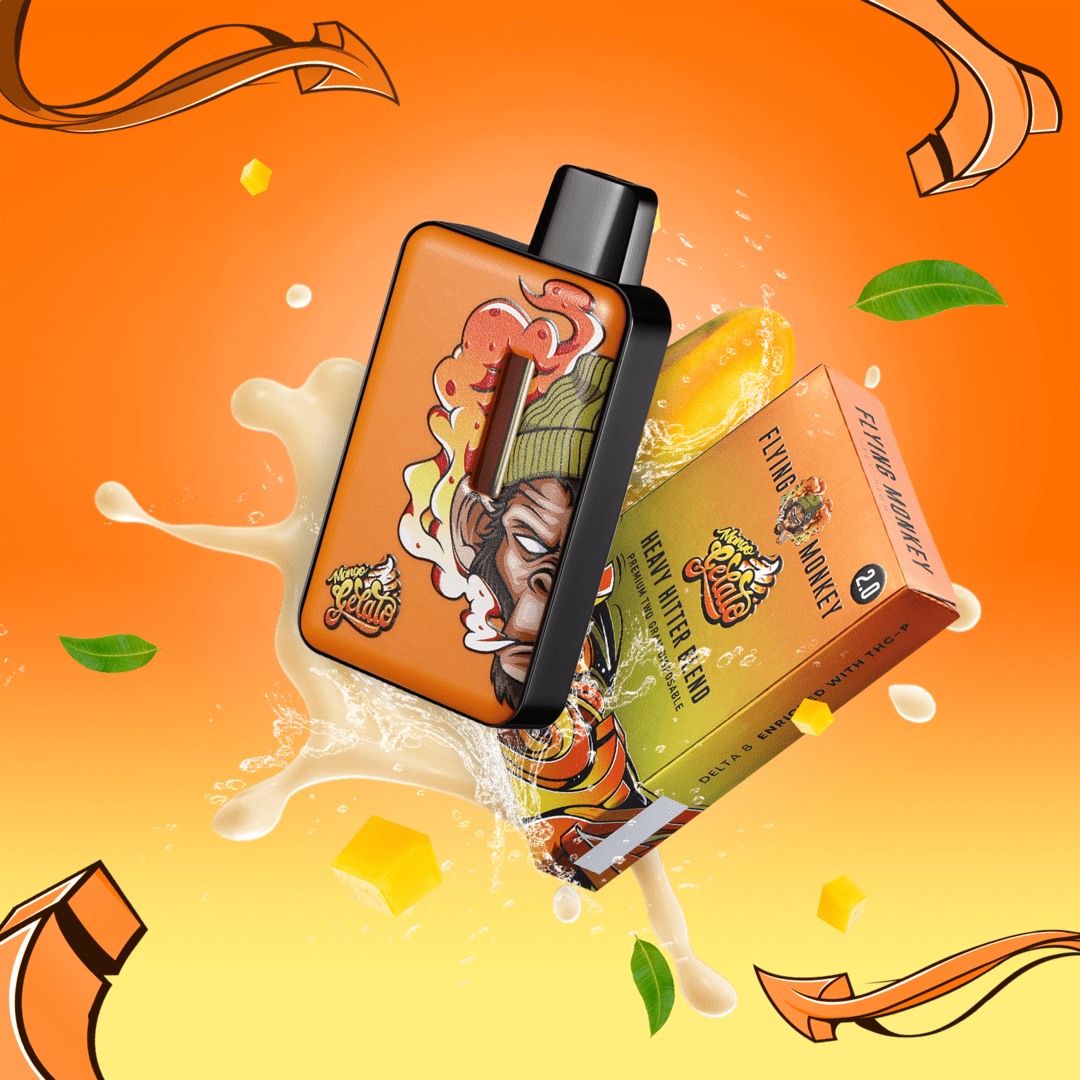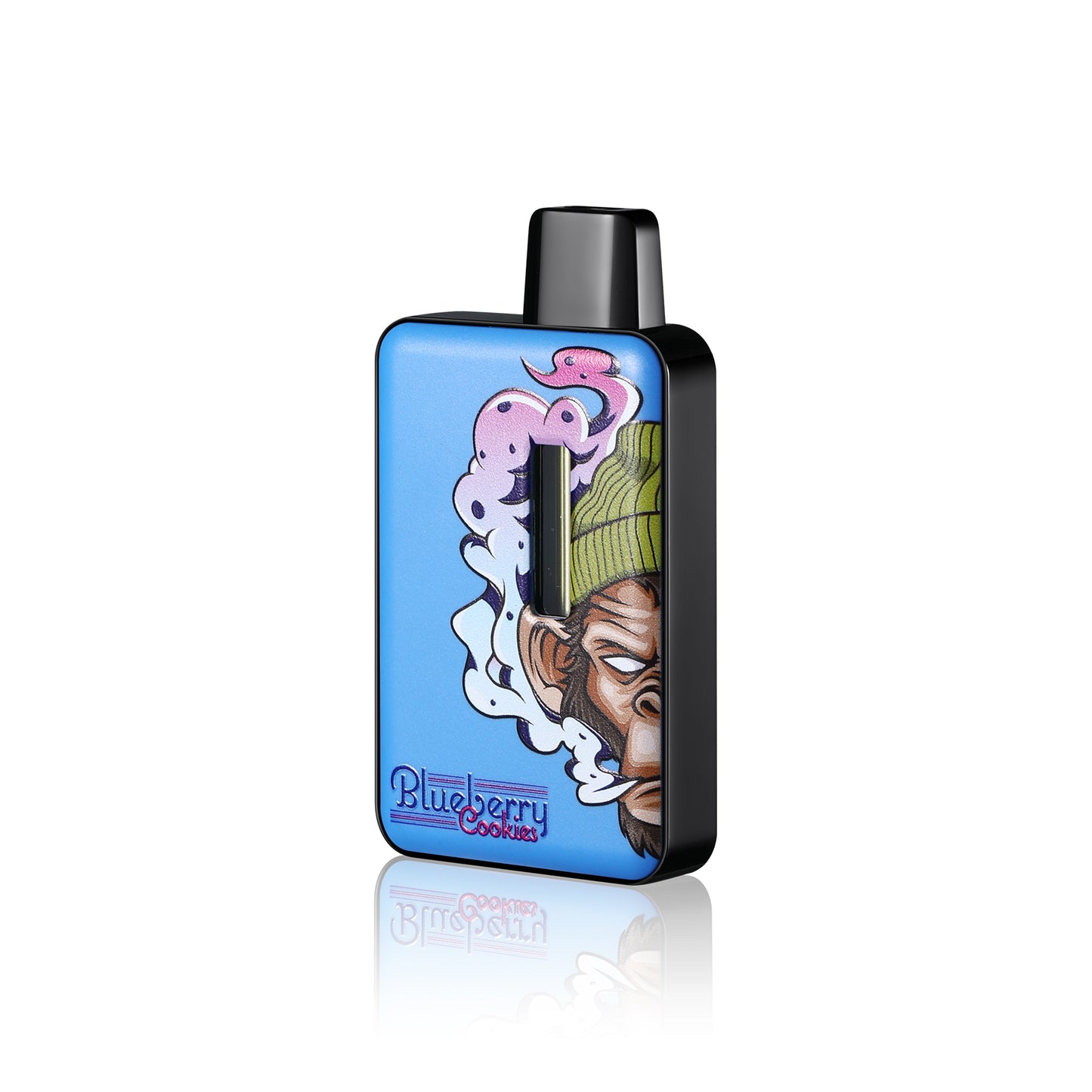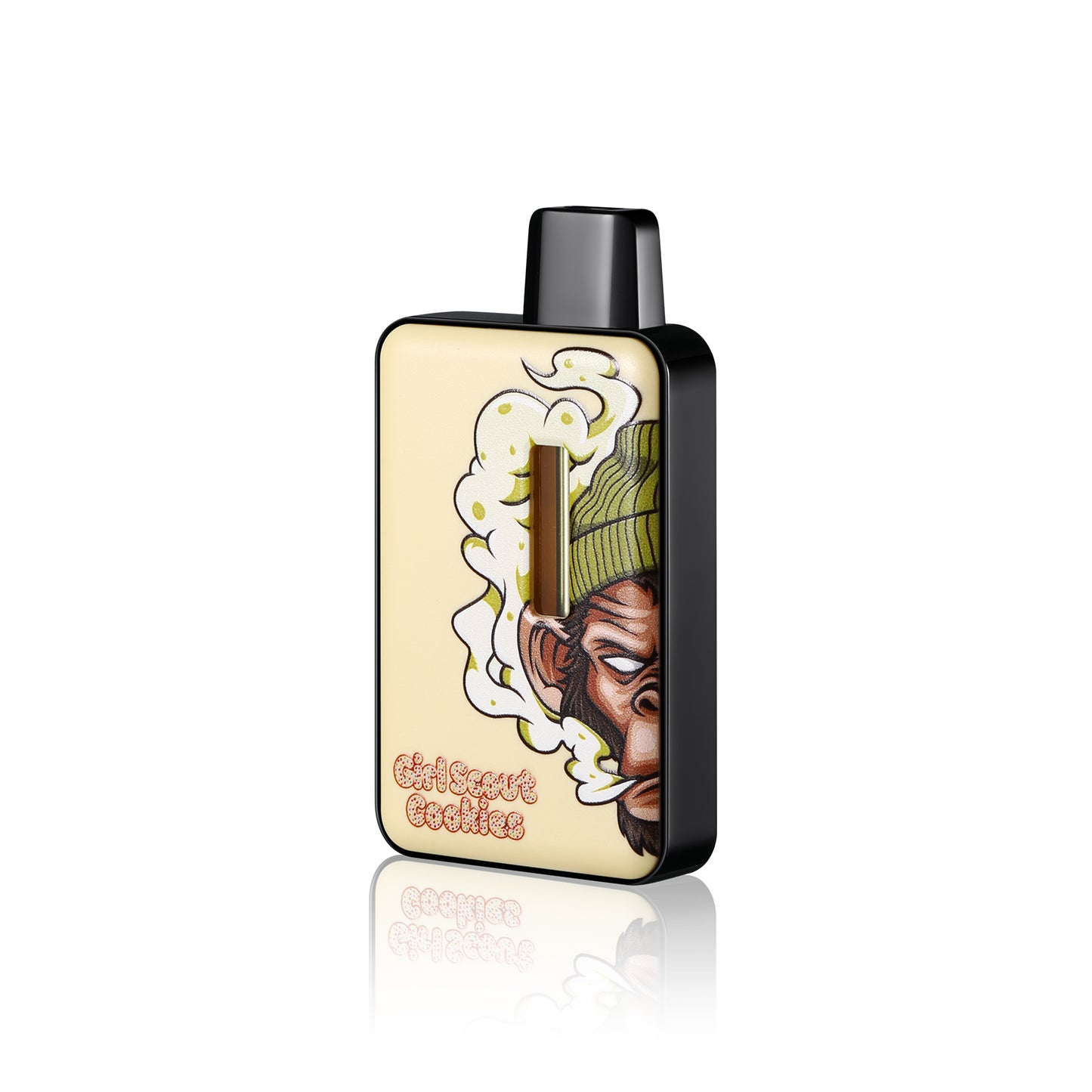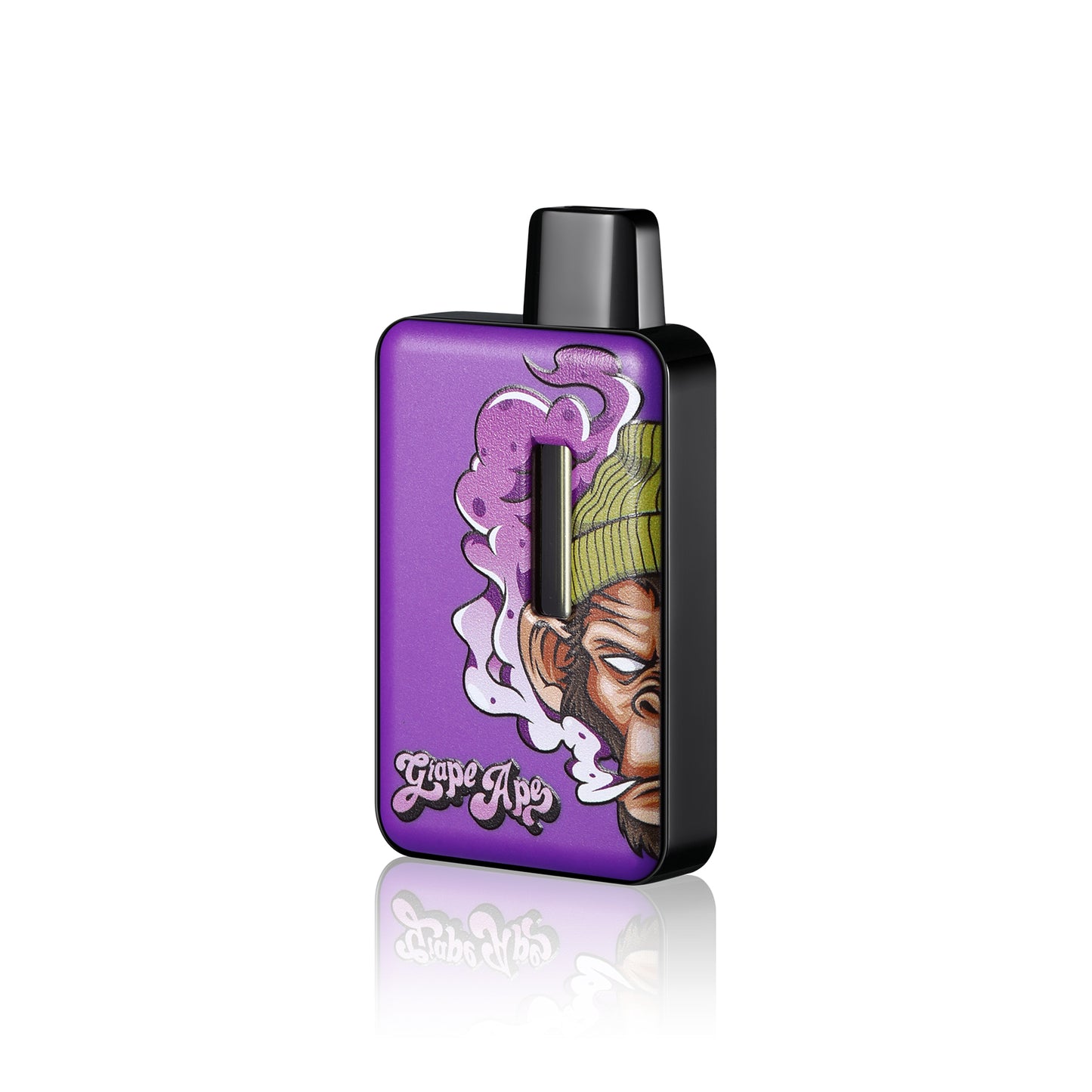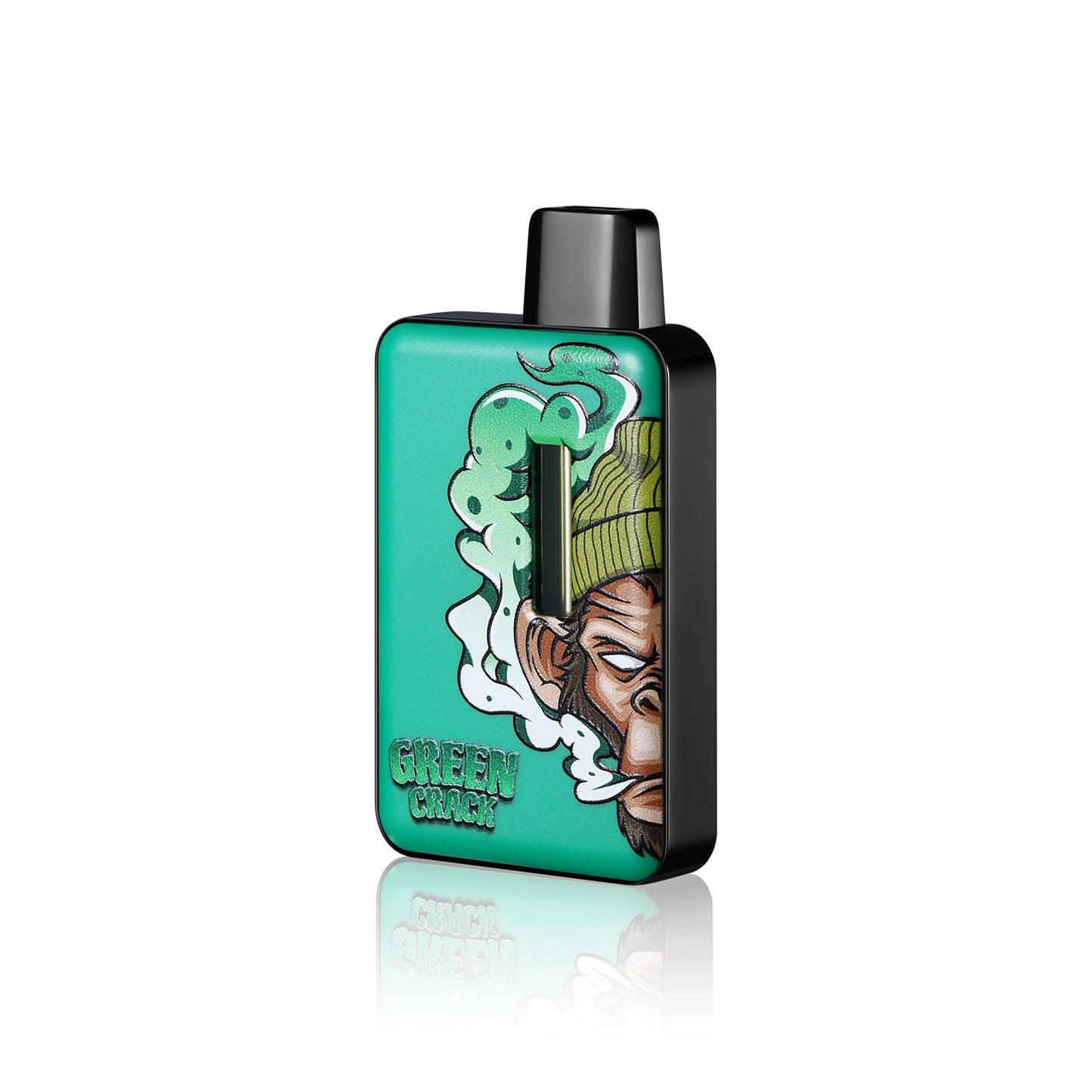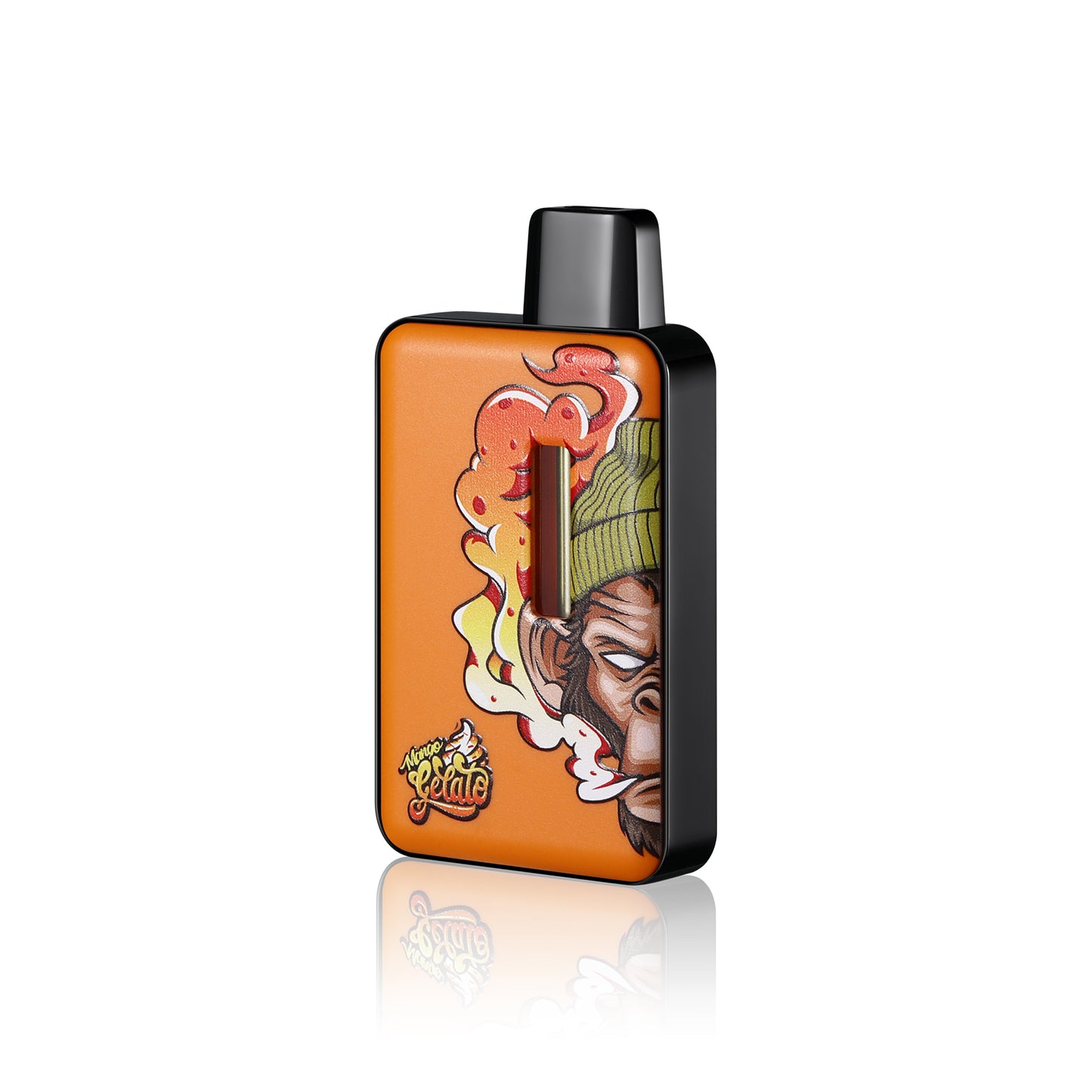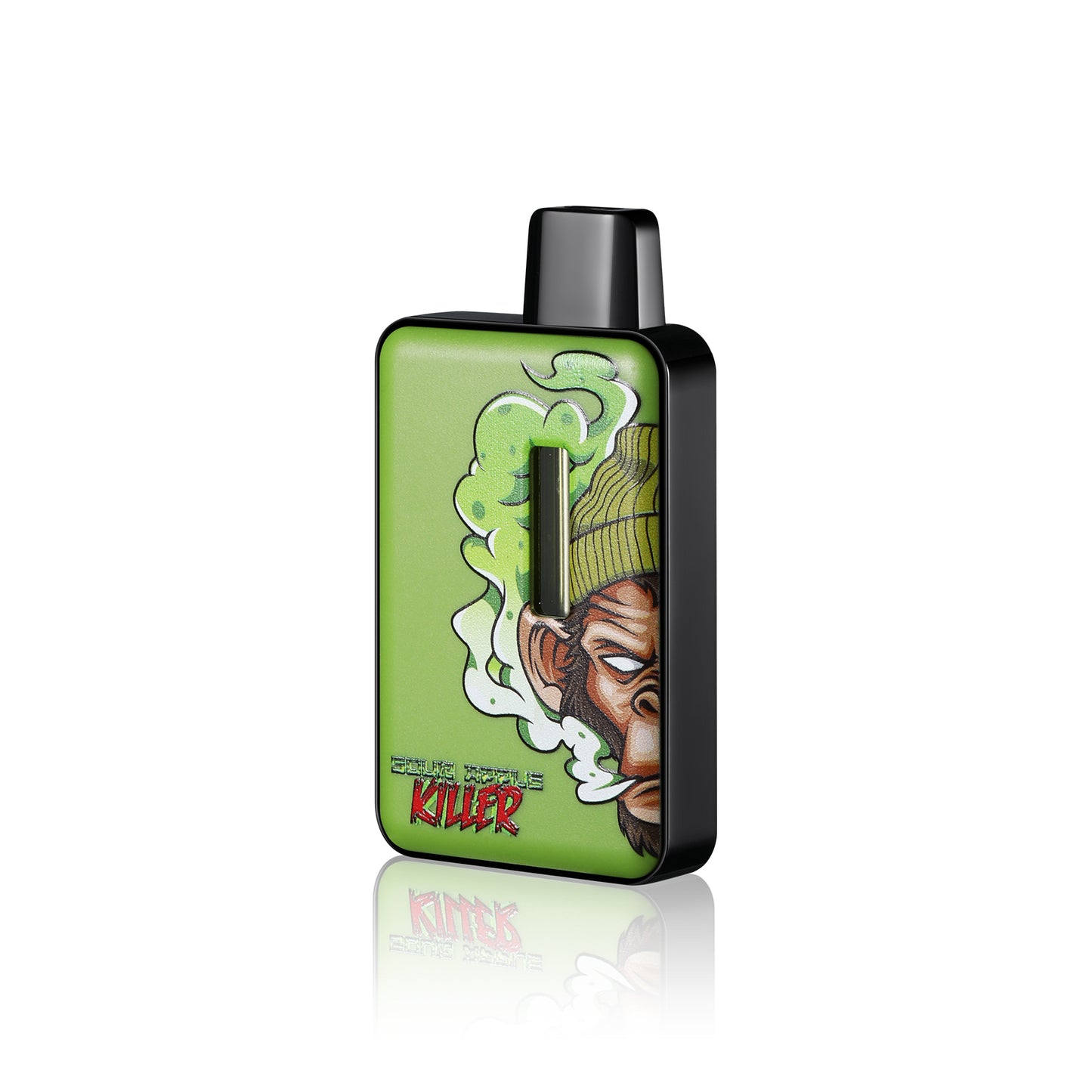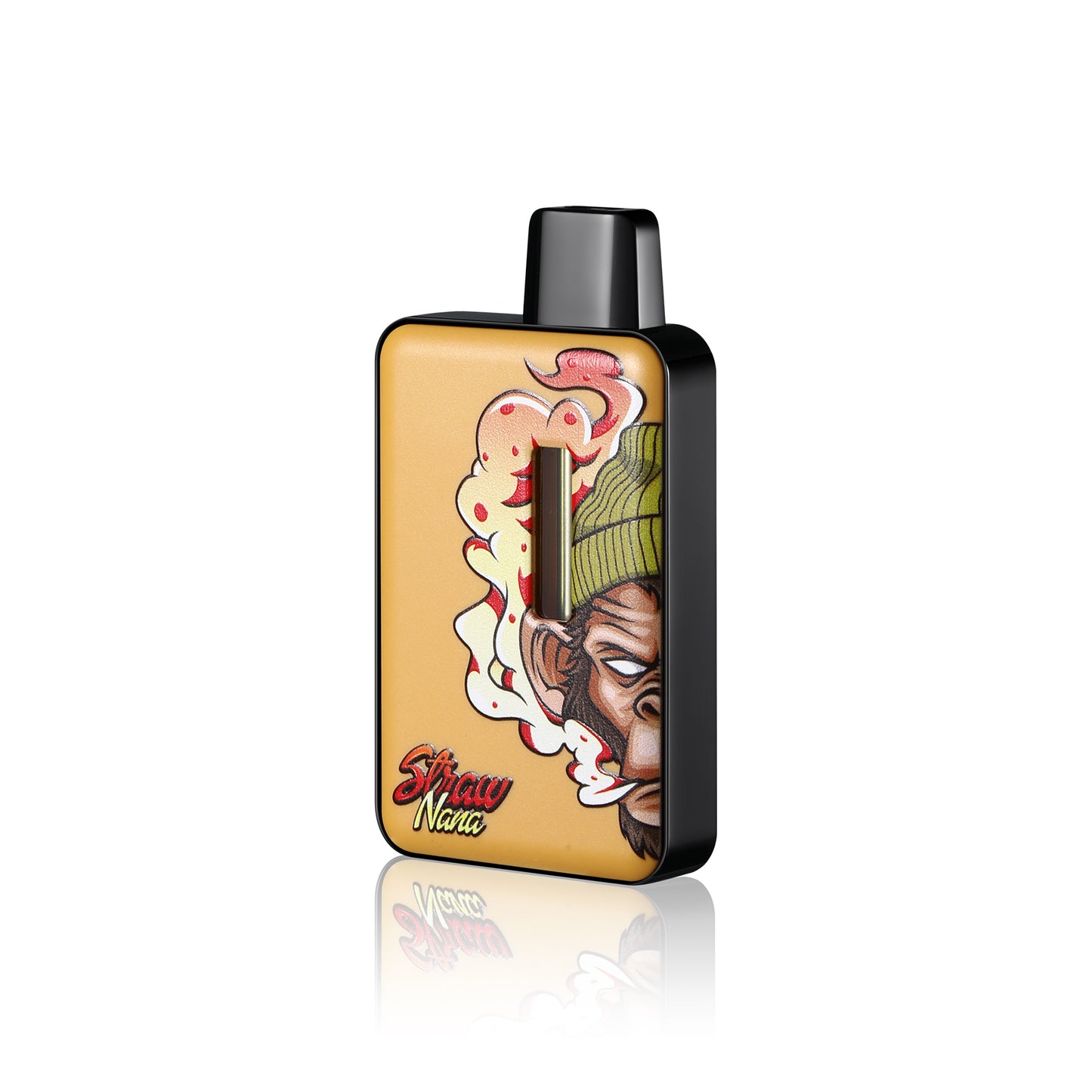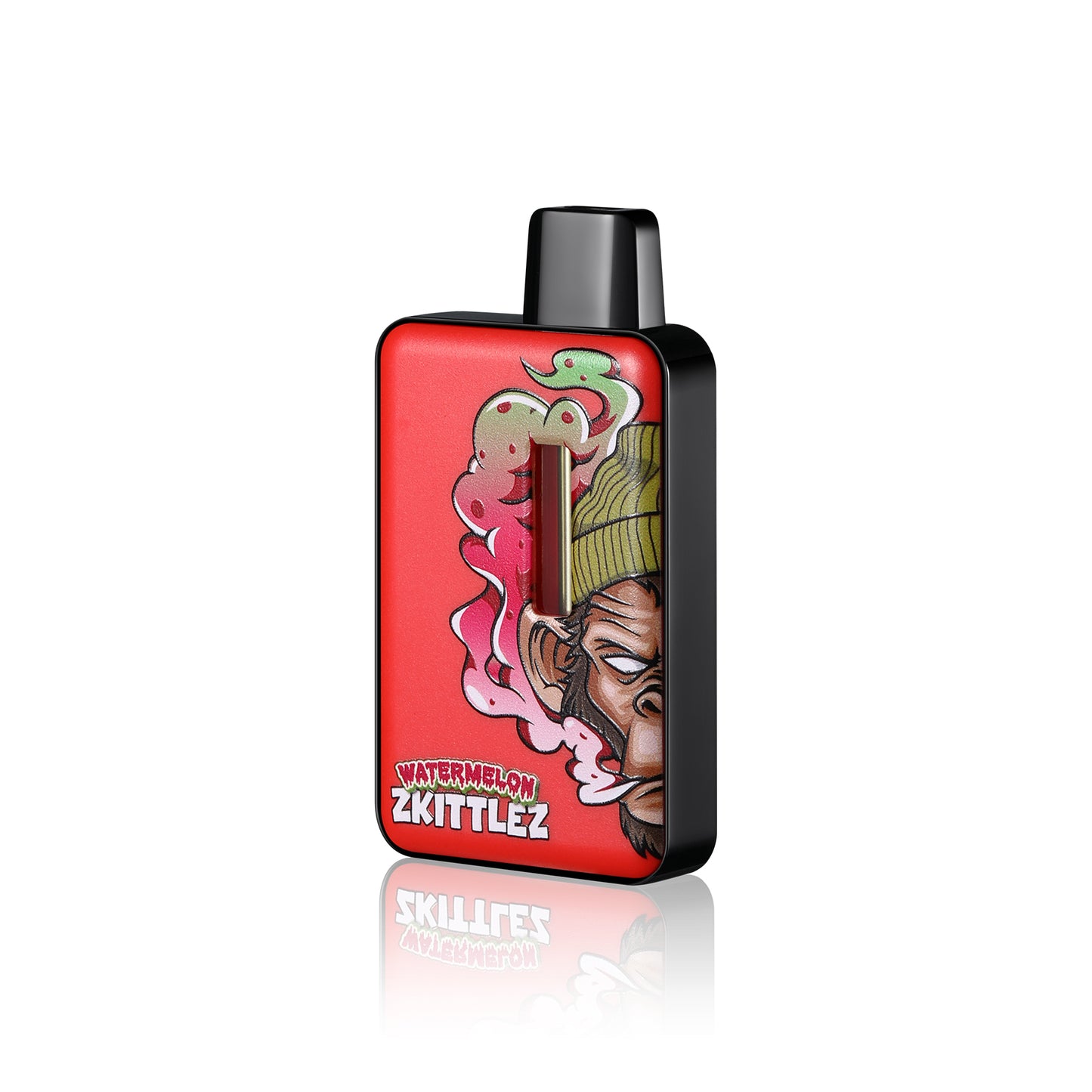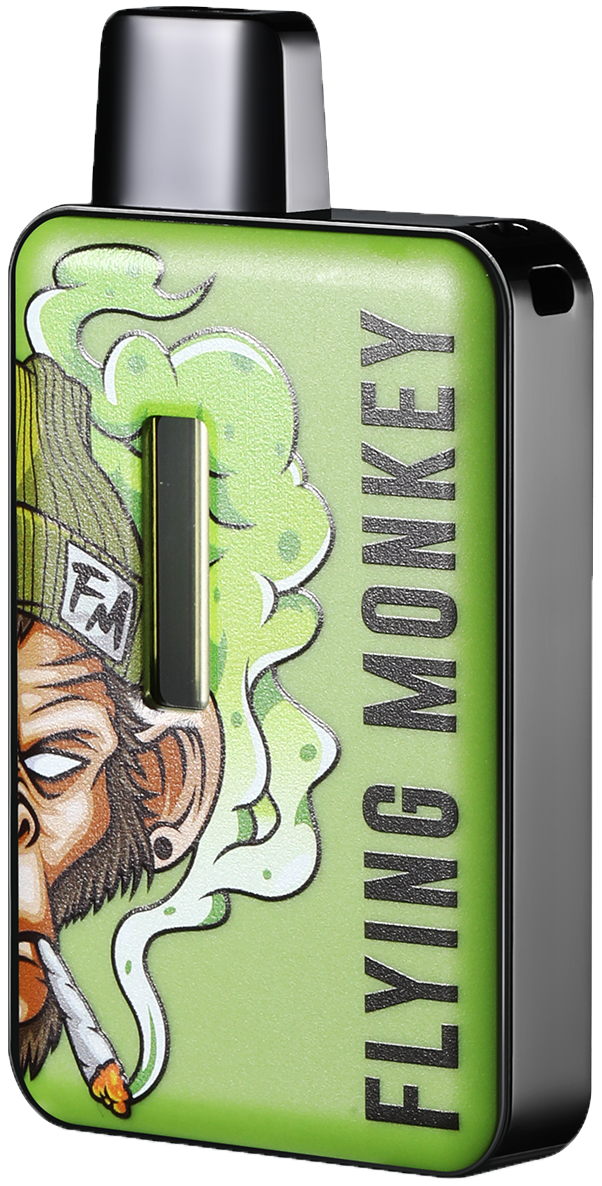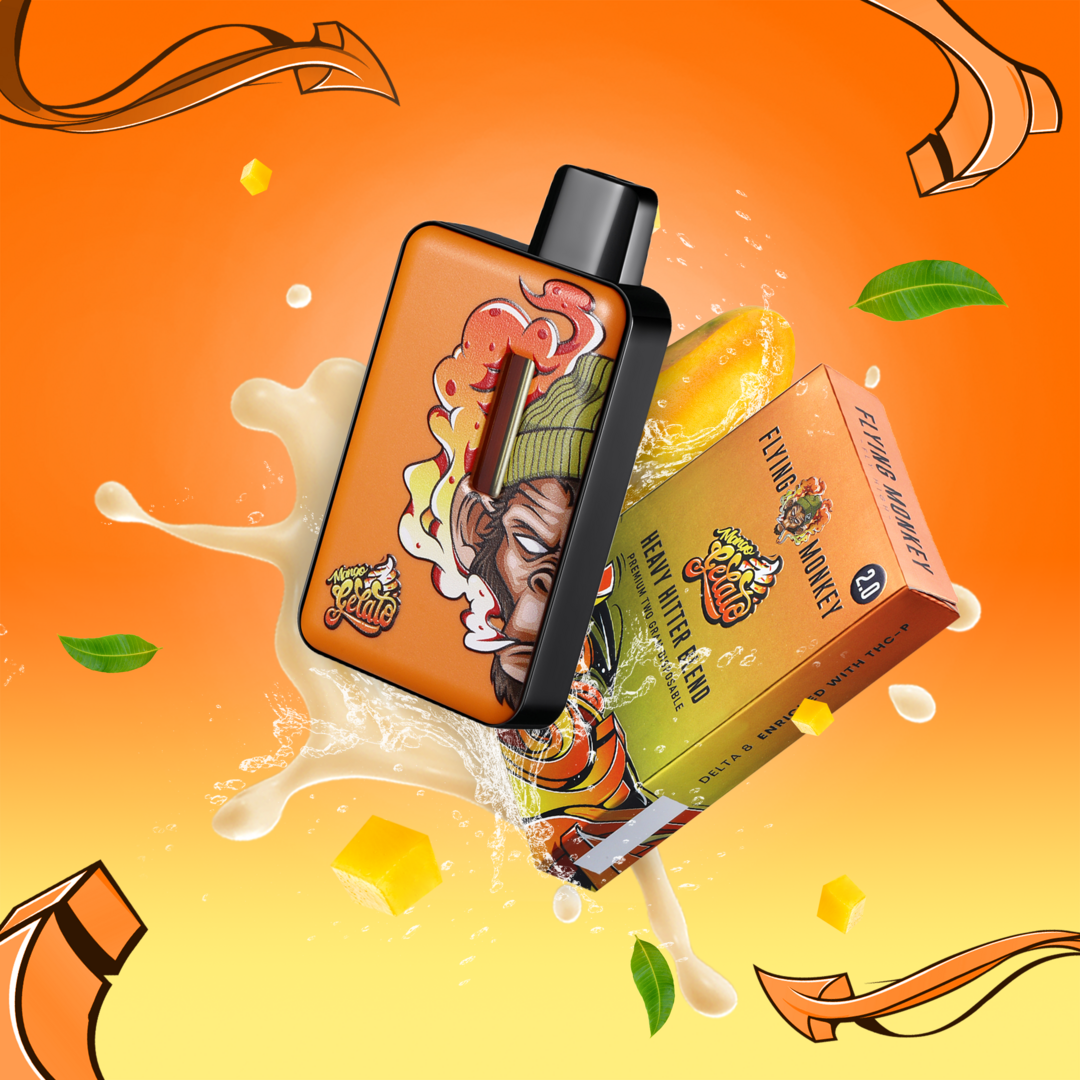 Trust the Monkey
We own and or operate every level of our company - from raw materials, to production, and distribution. This means we have the highest level of control over see every step of our process.
Lab Tested
We pride ourselves on having up-to-date third-party lab results for all of our products. You can find in-depth lab results that screen for solvents, pesticides, mycotoxins, heavy metals, and more under our Lab Tests page.
Heavy Metals
Microbials
Mycotoxins
Pesticides
Residual Solvents
Foreign Materials
Total 5 star reviews: 25
Total 4 star reviews: 1
Total 3 star reviews: 0
Total 2 star reviews: 0
Total 1 star reviews: 0
100%
would recommend this product
Customer-uploaded media carousel. Press left and right arrows to navigate. Press space or enter to open more details.
Slide 1 selected
TC

Disposable

Hits smooth. I enjoyed the high great disposable tbh

MC

Appreciative

I always have 1 or 2 on me at all times ....

Perfect size.... taste is great ....... hardly ever needs charging. Satisfied high customer ....

Order and shipping went smooth ...

That makes me a regular ....

Thank you for all you guys do ......

Fruity pebbles yaabba dabba doo

Marilyn C. Sav ga

Blue Dream

I like the convenience and size of the unit and the taste as well as the end result

Great product

Hits great and smooth keep in my pocket all day long

Lung filling hitter

This product expanded my lungs immediately upon trying it, leaving me coughing, but not in a bad way. It reminded me of some of the first experiences I had with sinsemilea after years of consuming Columbian. A very good and quality product, both the device and the oil. Another thumbs up for Flying Monkey.
Reviews Loaded
Reviews Added
More About Heavy Hitter 2 Gram Disposable
How do I charge my vape?

All of our disposable vapes come with a built-in battery that is rechargeable with a micro-USB cable.
How do I know when my vape is dead or out of oil?

Our disposable vapes have an indicator light ring that signals when your vape is charged. When you draw from the vape, the ring will light up. Your vape may be out of oil if you take a pull and it lights up, but no smoke comes out. (Disclaimer: as soon as your vape begins to taste burnt, please discontinue use!)
How do I unclog my vape?

To prevent clogs from happening, it's important to store your vape flat on an even surface. If you are experiencing a clog in your vape, you can blow into the back end (charging side). This can dislodge any stuck pieces of hardened oil that may be in the way.

Hitting the device slightly harder on the first or second draw should help dissipate a clogged vape.

*Keeping your vape at room temp and laying flat on an even surface will decrease the likely hood of any clogs.*
What are the best conditions to store my vape in?

The best conditions to store any vape in are simple: cool, dark, and airtight. Keeping your vape away from heat, direct sunlight, and open air are the best ways to preserve the integrity and potency of your THC oil.
What is the Heavy Hitter blend?
Where can this be delivered?

A small amount of US states have banned production and sale of hemp derived cannabinoids. We cannot guarantee this product is legal in your state or territory at the time of purchase.

Click here to see state by state product regulations.

Flying Monkey is not liable for products being recieved, possessed, or consumed in a jurisdiction where prohibited. Please familiarise yourself with local/state regulations before purchasing products.
Product Disclaimers

FDA Disclaimers: These products and statements have not been evaluated by the FDA and are not intended to diagnose, treat, or cure any disease. Do not consume this product if pregnant or nursing. Consult a doctor before consuming this product. Do not operate heavy machinery after consuming this product. Consuming this product may result in a failed drug test.

Legal Disclaimer: White Label Leaf does not manufacture, sell or distribute any products that are in violation of the United States Controlled Substance ACT (US.CSA).

Cannabinoid Disclaimer: This product contains hemp derived cannabinoids. The intoxicating effects of this product may be delayed up to two hours. Using this product while pregnant or nursing may be harmful. Consumption of this product impairs your ability to drive and operate heavy machinery. Do not consume more than the recommended amount.

Underage sale prohibited. Must be 21+ to purchase.

For adult use only. Keep out of reach of children.

This product is in compliance with section 10113 of the 2018 Farm Bill.
This product contains less than or no more than 0.3% Delta-9 THC.